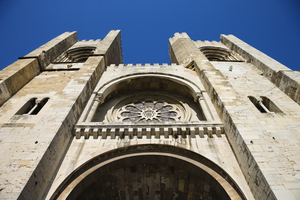 Recently, our pastor preached a sermon entitled, "The Family that Prays Together Stays Together." It was a great reminder of the power of prayer and how important it is in building a strong family. In our home, we have Sunday evening Bible Studies and it's such a special time of spiritual bonding! Both our children (thirteen and eighteen) are very comfortable praying aloud, and Steve and I have seen tremendous growth in the depth of their prayers since beginning this practice.
As we reflected on the message later in the week, my husband noted that he felt we should start praying together daily as a couple, as we did in the early days of our marriage before we had children. I immediately agreed. I knew this message had come straight from God. If Christian couples would commit to praying together every day, I know that we would see stronger marriages, families and even spiritual revival in our communities and nation.
The specific benefits of this blessed habit include emotional intimacy, humility, forgiveness, spiritual unity, peacemaking, guidance, direction, and good modeling for the children.
Powerful, huh? So what are we waiting for? Let's get praying!